You can order our delicious food right from your computer! Quickly and securely place your order by choosing a location below and we'll have it ready for pickup.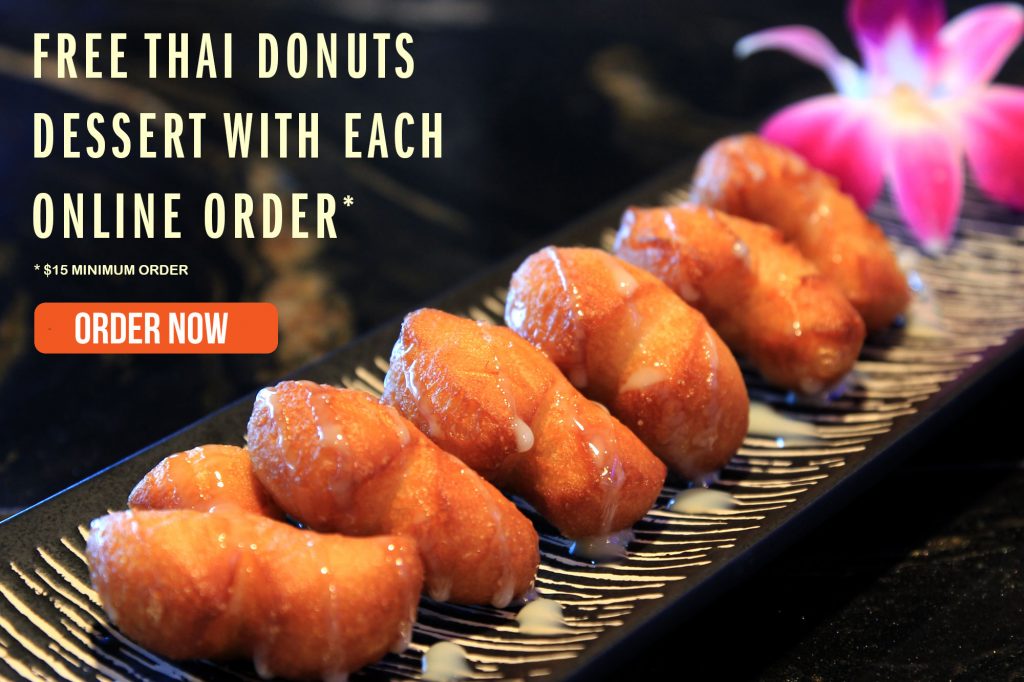 All orders placed online will receive a FREE
order of Thai Donuts
* $15.00 minimum order. Only 1 dessert per order. No split checks.